Skip to Content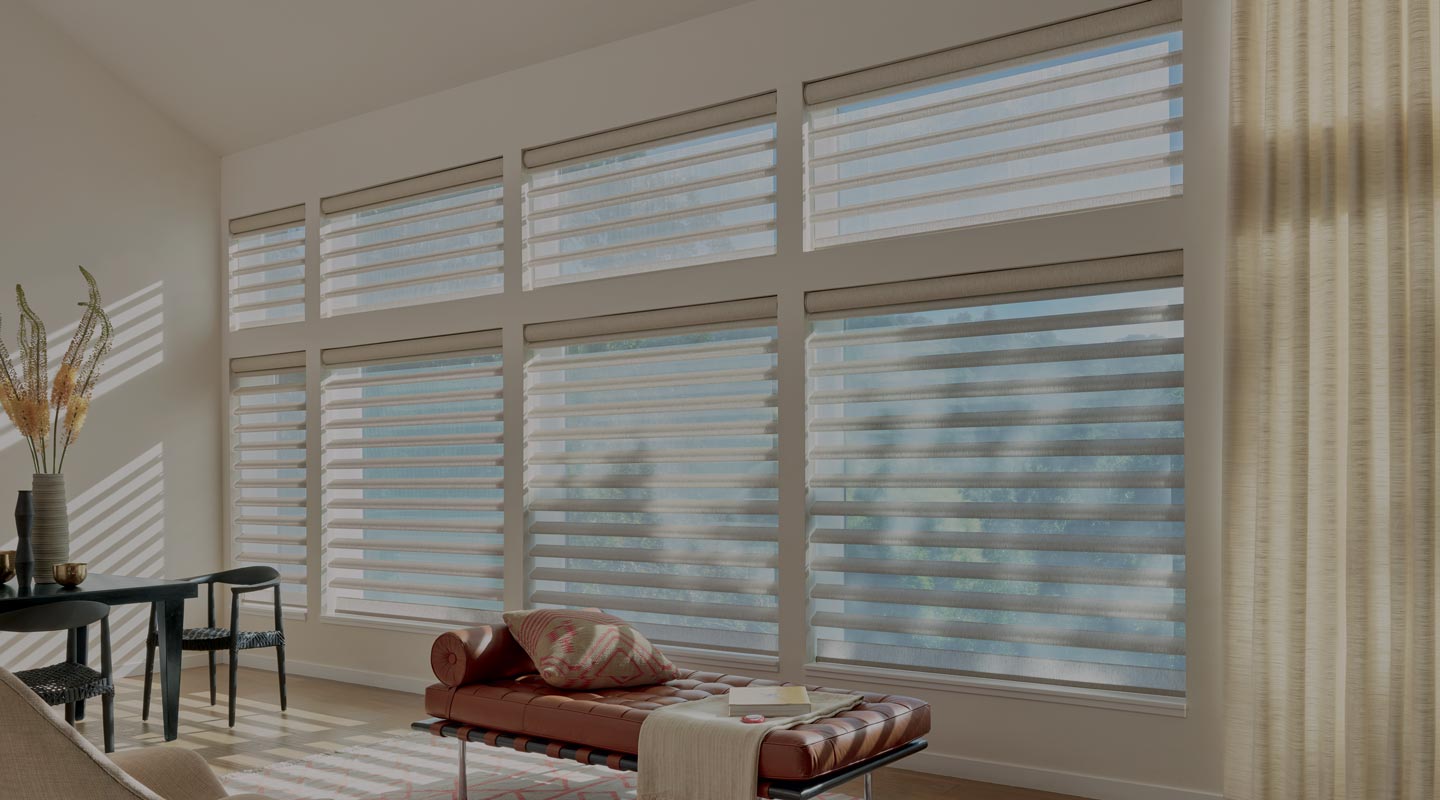 We Specialize in Blinds, Shades, Shutters, Custom Drapery, Bedding and More in New Smyrna Beach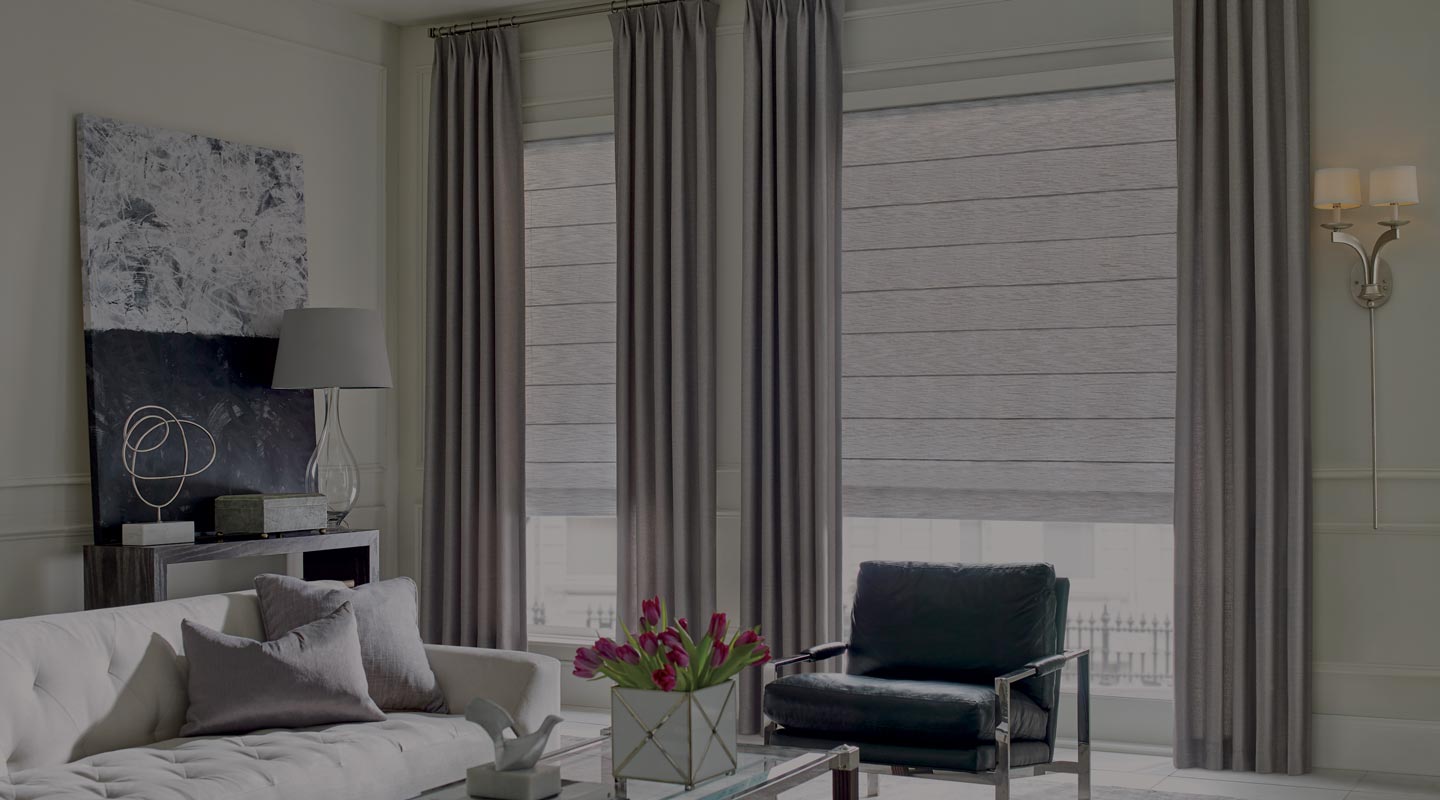 We Specialize in Blinds, Shades, Shutters, Custom Drapery, Bedding and More in New Smyrna Beach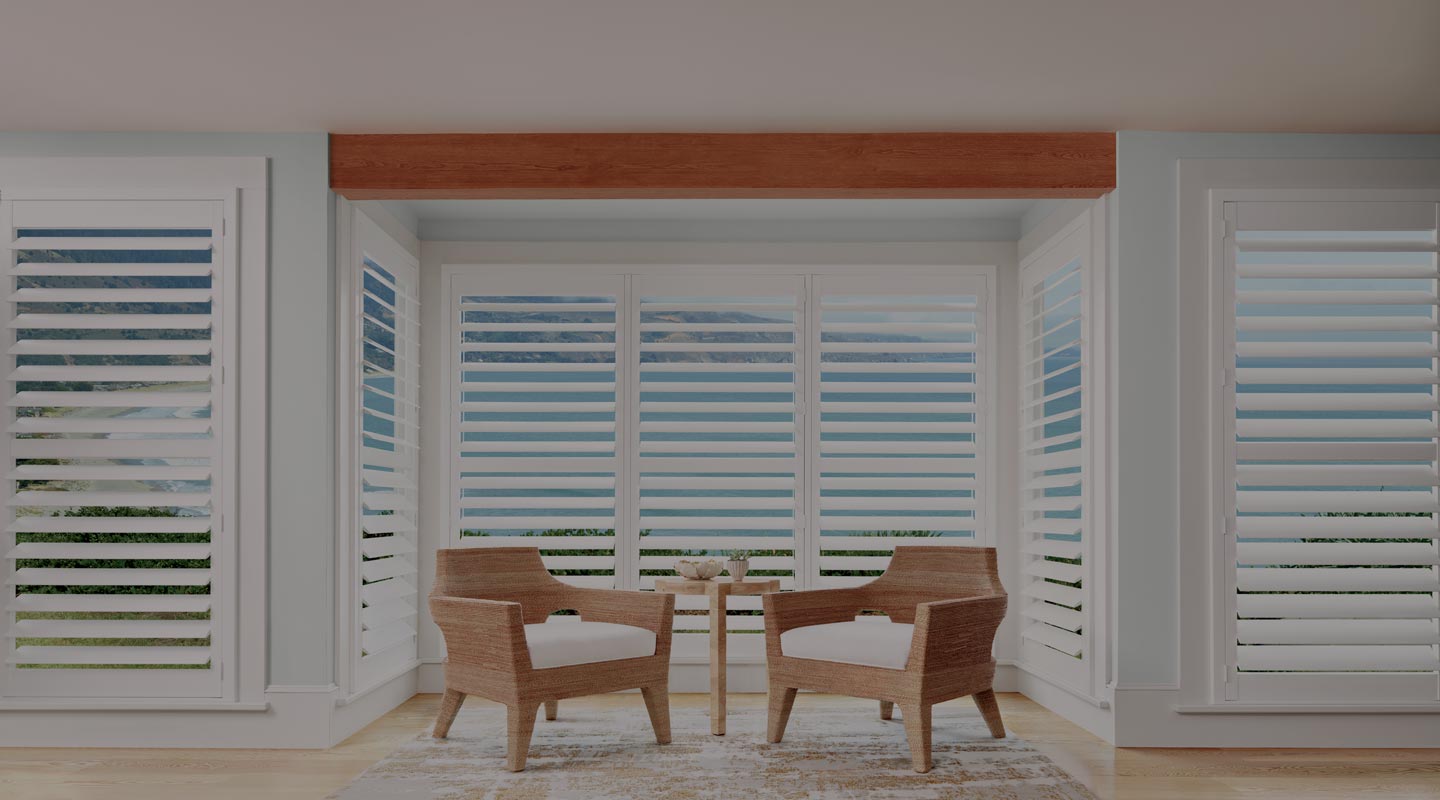 We Specialize in Blinds, Shades, Shutters, Custom Drapery, Bedding and More in New Smyrna Beach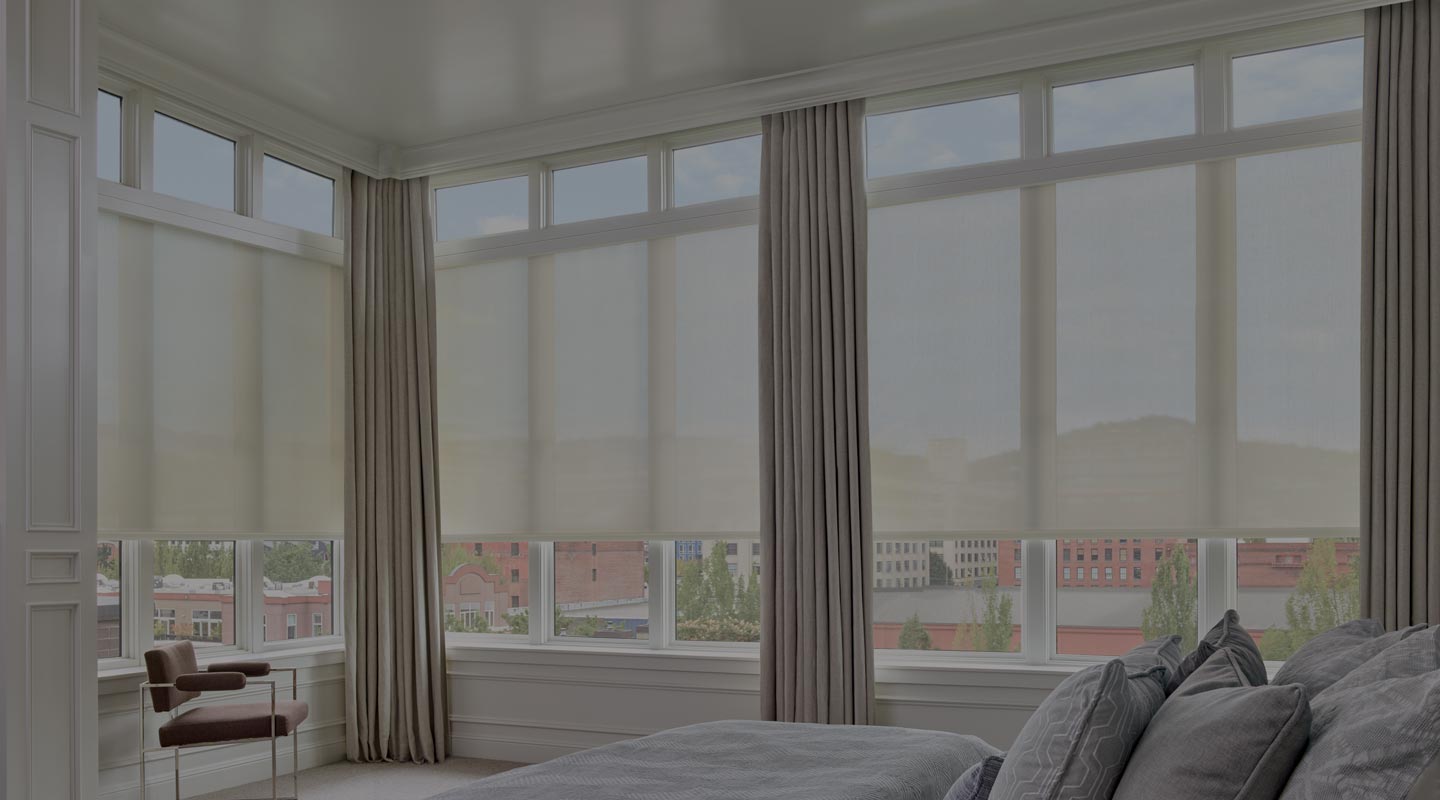 We Specialize in Blinds, Shades, Shutters, Custom Drapery, Bedding and More in New Smyrna Beach
Dress Up Your Home with New Window Treatments
Coastal Shutters and Window Treatments helps you add class and elegance to your home with our beautiful selection of window treatments like blinds, drapery, and shutters. Living in New Smyrna Beach, FL exposes you to bright, tropical sunlight and a scenic landscape, but light control, privacy, and aesthetics are still priorities inside your home. Let our window design and décor professionals help you perfect your residential spaces with shutters and window treatments tailored to fit your style and needs. Our inventory of stunning Hunter Douglas window treatments and other light and privacy solutions come in a broad range of dimensions, colors, materials, and patterns. You're sure to find an ideal look to make your home attractive and comfortable.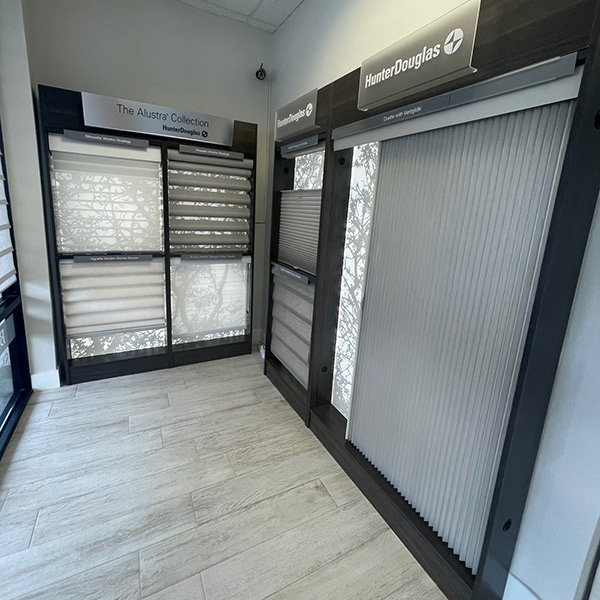 Invest in Elegant Hunter Douglas Window Treatments
Hunter Douglas is known for its collection of high-quality window treatments made to match a wide variety of interior designs. Coastal Shutters and Window Treatments proudly offers a comprehensive inventory of chic solutions to nosy neighbors and the bright Florida sun. The fine craft and quality going into every shade and blind ensures they look and function beautifully in your home. We have your windows covered with this reputable brand's wonderful roman shades, roller shades, sheers, woven wood shades, and vertical or horizontal blinds. Find the style, color, and material the fits your taste and décor. We are a professional certified Hunter Douglas showcase dealer with the largest selection of this brand's window fashions.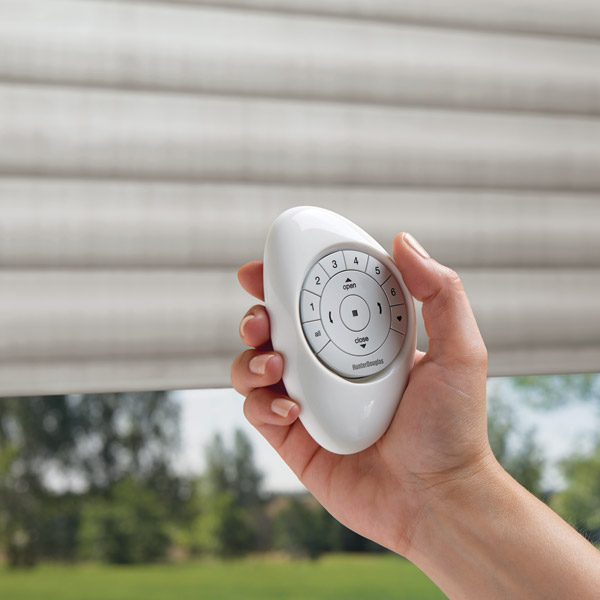 Beautifying Windows with Shutter, Shade, & Drapery Services
Whether you desire the timeless look of plantation shutters or the modern convenience of motorized window coverings, we can help you. With assistance from our seasoned professionals, you can find an outstanding addition to your rooms' aesthetic while protecting artwork and furniture from ultraviolet (UV) rays. We have plantation shutters made with hardwood and poly-composite compounds in a vast selection of specialty shapes, frame choices, louver sizes, and configurations. Enjoy the contemporary convenience of motorized shades and drapery, letting you control the incoming light at the press of a button. For those with discerning decorative palettes, take advantage of our custom drapes, bedding, and accessories.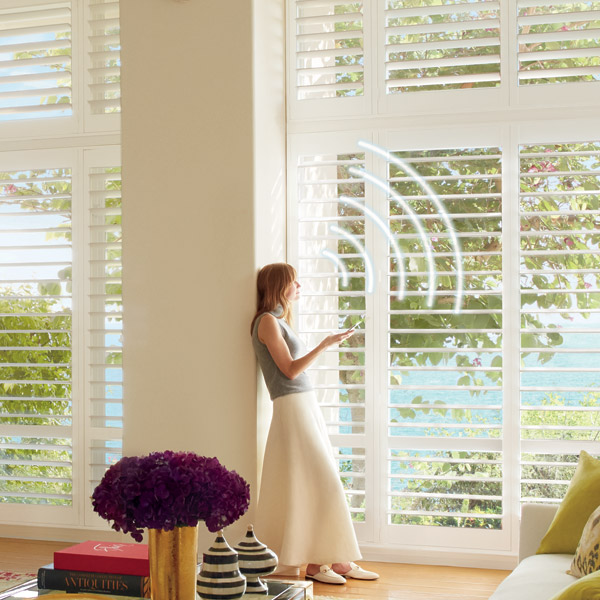 Get Blinds, Drapery, Shutters, & More in New Smyrna Beach
Coastal Shutters and Window Treatments is ready to help you beautify your windows with some of the most visually stunning and high-quality shutters, shades, and other treatments. We have over 15 years of experience helping clients, and we can't wait to serve you.
Reviews
Coastal Shutters and Window Treatments did a beautiful job with our draperies in our dining and living rooms. They are gorgeous and completed exactly as planned. Also, it was a pleasure working with Julie and her team!
We had great service from Coastal Shutters for our window treatments. Julie found ways to re-use our former model home decorative fittings to save cost and personally supervised the installation. From consultation, measuring, manufacture to installation, everything was done perfectly and we are very happy with our new window treatments.
Julie and Marianne go above and beyond for their customers. Their customer service is unmatched in this area and I couldn't be happier with the product!
Julie is one of the most professional business people we have encountered in all of our business projects. Her prices were always fair. The quality of the products and workmanship has been excellent. All I can add is, she is just the very best!
Mike and I are very impressed with you and your products. Your knowledge of your products and your ability to coordinate them with our tastes and decor were amazing. You listen to what your client wants to accomplish and help them to achieve their goal quickly and efficiently. I cannot say enough for your installer, what can I say other than he is a perfectionist. I highly recommend your company. We will be looking forward to our next project.