Skip to Content
Horizonal & Vertical Blinds
Shade Your Rooms with Horizontal & Vertical Blinds
Coastal Shutters and Window Treatments is proud of the window treatments we've provided to clients over more than 15 years. We have helped them find the perfect solutions to shade their homes' interior spaces and add privacy and visual appeal. As a Professional Certified Hunter Douglas Showcase Dealer, we offer this reputable brand's exceptional products to homeowners throughout New Smyrna Beach, FL. Their horizontal and vertical blinds are a prime example of enhancing your domestic comfort and enjoyment with their high-quality construction and innovative designs.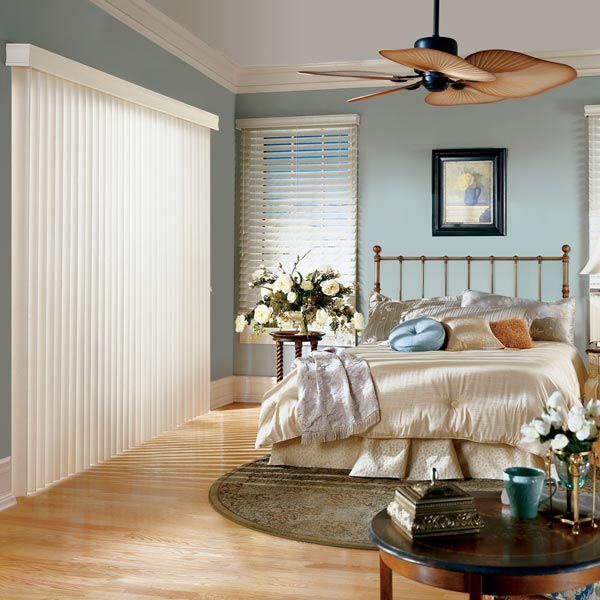 Shade Solutions to Keep Your Home Comfortable
Every homeowner has their own preferences when it comes to shading their rooms, and Coastal Shutters and Window Treatments has you covered with options from Hunter Douglas. A popular choice in shading solutions is adding vertical or horizontal blinds. These blinds are made with various materials, offering different features and aesthetics in a wide assortment of colors, stains, and slat widths. Our staff will help you select which options fit your needs from the following collections:
Cadence® Verticals
Enjoy easy operation and pleasing aesthetics with Cadence® Soft Vertical Blinds. They combine soft drapery's sumptuous appearance with operational control and a patented headrail design. These blinds move quietly and smoothly along your windows to provide comfortable shade and privacy.
Somner® Verticals
These blinds are the ideal choice in vertical shading if you value a wide array of options to customize your window treatments. Somner® Custom Vertical Blinds come in the largest selection of textures, treatments, and colors. You can also choose from an assortment of statement fabrics, smooth metal finishes, and other personal touches.
Vertical Solutions®
If you favor a minimalistic design in your home, Vertical Solutions® Vertical Blinds are an understated option. These blinds come in vinyl and fabric options to add light control and privacy without drawing attention. Instead, they let your furniture and artwork take center stage.
Wood & Faux Wood Blinds
You get a sleek and stylish look as you control light and privacy in your home with wood and faux wood blinds. They are easy to clean and come in a wide array of colors, stains, and metal finishes to personalize your window treatments. With wood and faux wood's durability and classic elegance, they provide visual appeal and comfortable shading for years to come.
We Proudly Serve New Smyrna Beach, FL Homeowners
Coastal Shutters and Window Treatments has your home shading needs covered with our attractive selection of horizontal and vertical blinds. We cater to each client's unique needs and preferences to provide window treatments that enhance their rooms' beauty and comfort.
Schedule Your Consultation