Skip to Content
Woven Wood Shades for New Smyrna Beach, FL Clients
Coastal Shutters and Window Treatments has your window treatment needs covered in New Smyrna Beach, FL with woven wood shades from Hunter Douglas. These beautiful shading solutions fit your windows and create a comfortable and stylish environment as they help you control the light in your rooms. You get an organic design with various woods, reeds, and grasses incorporated into their construction, giving you chic shading options drawn from nature. Our professional staff will gladly guide you through the collections to help you find the ideal shades for your rooms.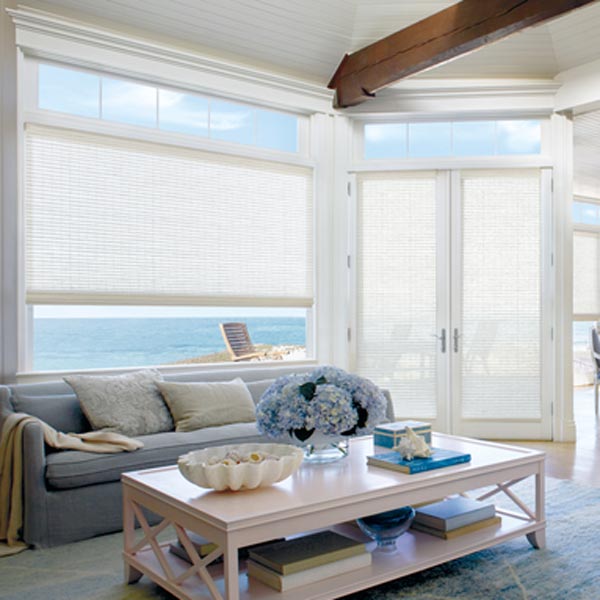 Explore Our Wood Window Treatment Options
Woven wood shades add warmth and character to any home space. Their natural beauty and unique textures mesh well with various interior designs, from cutting-edge modern layouts to traditional décor. Coastal Shutters and Window Treatments offers Hunter Douglas collections to ensure you have shading options available based on high-quality construction and beautiful aesthetics. Find the perfect accent to your windows from any of the following collections:
Provenance® Woven Wood Shades
The artisanal Provenance® Woven Wood Shades from Hunter Douglas are crafted by hand and combine beautiful wood, reeds, bamboo, and grasses in a completely organic design to display their inherent beauty. You can add additional flair by customizing your shades with edge banding, valances, and other personal touches. The natural fibers filter sunlight beautifully and provide privacy. By adding a liner, you can enhance their efficacy. We have three styles available with horizontal and vertical applications to cover all your windows and doors.
Alustra® Woven Textures®
If you would like to elevate your space in light control, privacy, and aesthetics, Alustra® Woven Textures® are an excellent window treatment choice. These shades source unique fibers from around the world and artfully blend them to create beautiful woven materials. They work well as an alternative to more traditional woven woods and light-filtering solar screens. The materials provide depth and visual interest to any room.
Every Home Deserves Beautiful Windows
No home is complete without stunning window treatments to enhance your rooms' privacy and light control. With the visual allure of the natural fibers and attractive textures, woven wood shades are an exceptional option to add beauty to your living room, bedroom, and any other space in your home. Coastal Shutters and Window Treatments is ready to help you find the perfect shading solutions for your home.
Schedule Your Consultation